European travel waiver for the Schengen Area ETIAS
---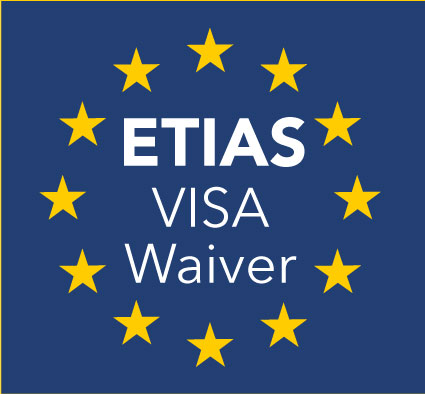 ---
According to the approved agreement made by the European Parliament this July once the ETIAS system is established, it will pre-screen travellers from visa waiver countries in order to identify security and migration risks. When arriving at the border of any European country member of the Schengen Area, travellers will need to have a valid ETIAS and a valid travel document.
The strategy for a safer and more secure Europe? Simply put, going digital. In July of 2018, the European Union (EU) lawmakers gave the go-ahead for ETIAS, a totally digitized European Travel Information System. ETIAS is just one initiative the European Parliament has adopted to help make Schengen Area travel safer for all and a lot easier for legitimate, short-term travelers coming from the United States.
ETIAS is an online system that runs a comprehensive security check on applicants to make border crossings easier and travel safer. Just one small error – even a misspelling – can delay approval or even cause denial of your entry into a participating ETIAS country. You must apply for ETIAS in advance of your trip. The approval process can take up to four days, but most applications are approved immediately.
ETIAS, the European Travel Information System, provides qualifying visitors a visa waiver when traveling to the Schengen Area, a group of European countries that have agreed upon who can visit and how long they can stay. The Schengen Area was created by the European Union, or EU, in the spirit of harmonious and free travel between borders and has grown to 26 countries – most are in the EU but some are not. Given the influx of international travelers to the Schengen Area, more comprehensive security checks have had to be put in place. ETIAS, much like ESTA in the United States, will create centralized data on who is visiting and why, providing enhanced security for all.
An ETIAS travel authorisation does not reintroduce visa-like obligations. There is no need to go to a consulate to make an application, no biometric data is collected and significantly less information is gathered than during a visa application procedure. Whereas, as a general rule, a Schengen visa procedure can take up to 15 days, and can in some cases be extended up to 30 or 60 days, the online ETIAS application only takes a few minutes to fill in. The validity will be for a period of three years, significantly longer than the validity of a Schengen visa. An ETIAS authorisation will be valid for an unlimited number of entries.
You may be asked a range of questions including some about your occupation. This is no cause for alarm, it helps customs agents be certain you're not seeking to work illegally or migrate unlawfully. ETIAS will get you to the border of a country, but it does not guarantee entry. Customs agents have the final authority as to whether or not you can enter an ETIAS participating country. See extra details at ETIAS EU.